The Merciless III: Origins of Evil (The Merciless #3)
Author: Danielle Vega
Published: 2017
On Goodreads
My Rating:
Rated P for the penultimate prequel of a paragon of evil that only plays with the baddest.
"Mmm…Tastes like sin."
Brooklyn has learned there's no good without evil. When a panicked and scared girl reaches out to her call center for help with barely a whimper, she follows her gut to find out who it was and help them. She'll do whatever it takes to save them, even it means doing a few bad things.
While those around her tell her it was probably a prank, she doesn't believe it. She goes undercover in a youth group at the Christ First Church where the call came from. Not everything is as it seems however. As she dives deeper and gets closer to the pastor's son, Gavin, and daughter, Hope, she realizes there's evil at work. She plans to stop it, but that evil has special plans for her and it's too late to turn back.
The Merciless Reviews
One would find it odd to put an origin story right in the center of a series, but not I. I love when a series changes up the storytelling game like this. It's exciting and curious. Brooklyn was the bad girl of books 1 and II that was targeted for the exorcism and actually turned out to be possessed. This book is her prequel.
Vega remained true. I still cringed and flinched at the brutality and gore. There was a delightfully added bonus. Vega put in quite a bit of jumpscares this time with a spooky haunting and some disturbing twists and turns, but it was oh-so good! And she still took me fast and hard, but I wouldn't have it any other way when it comes to her style. It's an expectation that I happily have when I pick up one of her books.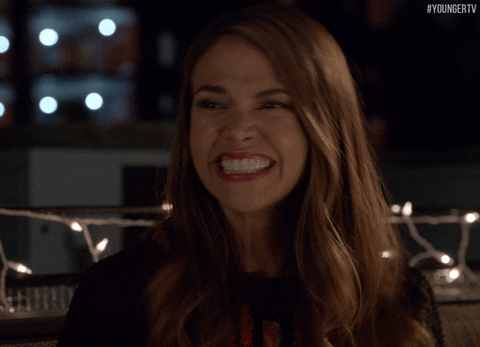 It took me a hot second to get into this book because I was so fecking giddy. Brooklyn has become one of my favorite villains. She, or rather the demon possessing her, is cunning, manipulative, and loves to put on a show. And once again, I found myself startled and shook but unable to look away. While the first book gave off the Mean Girls vibe and the second chilled me with The Haunting of Molly Hartley, this one was on the level of Jennifer's Body and it was delightful.
Brooklyn had been a voice for the unheard and a rebel activist that knew how to unleash an unholy hell for good and important causes. That would seem like a complication since it's already known that the demonic evil, the manipulative big bad of the series, feeds off of dark and unspeakable acts that young women committed. Knowing that, it was interesting and cunning to watch as Brooklyn was conned into doing things she never typically would, and lose herself. Such a big part of me was brokenhearted for her and hoping she made it out of this, even though I already knew what would happen at the end.
The dialogue! I don't mention dialogue much, or if I do, it's more about the chemistry and/or style it created. Both of those things are on point, but what really captured me was how cute or-in the blink of an eye-how horrifying the dialogue could be. It was so enticing. From page to page, I was left guessing and wondering and clinging to these character interactions on an unreal level, especially to the Brooklyn and Elijah moments. Gavin creeped me out instantly. It was just my instinct to not trust him. And Hope…was…questionable. LOL. She seemed nice and friendly, but being two books in, I trusted nobody.
Still, I was holding on to every little word the characters said because of that "who do you trust?" notion. It's like a whisper that Vega instills from the very beginning. That impeccable ability from character dialog is so unique. Vega not only shifts a scene like a pro but snaps a dialogue like a bone and that's epically chilling. You don't see it coming. At least, I didn't. I loved all of it so much.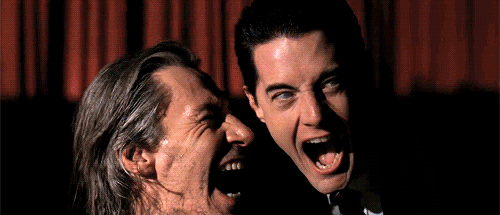 The origin of this demon which still has no name-which is for the best-was still a bit of a mystery, but discovering it originated from a mission trip in South America was pretty intriguing. Catholicism is the dominant religion of the continent, and it was a centerpiece in the previous books as well. The good vs evil trope is well set up and I find the point at just how dark religion can be that evil can stem from it genius. It's incredible the way Vega utilized this as the base for this series, but it wasn't overdone and made into a religion thumper. She continues to build off of it in original ways as well as grow from it. I've remained continuously chilled and intrigued in the same fashion that Twin Peaks has done for me, and that show fecked me up.
Overall
When Vega actually termed, "giddy with fear" in this book I was gasping because that it. That's exactly it. Those words summed up just how I've felt reading this series. This is easily s series I will find myself reading again and again. For fans of the twist and turn and blood and shock, take this on. Though the formula is the same, the story is always different and always jaw-dropping, gasp-inducing.
Quotables:
"All of Christianity is basically a cult." (Brooklyn, p. 40)
"Stop looking for someone to save." (p. 76)
'You'd be surprised by how many people do nothing. It's a lot easier to close your eyes than admit what's going on." (Elijah to Brooklyn, p. 131)
More to come soon…
-K.
Song Today? Eyes On Fire by Blue Foundation.
Find Me:
Thoughts? Let's chat in the comments below!