Hey there, book demolishers!
Happy Monday! I hope you guys are doing well. Buuuuut, if you didn't get a great start to your week then I hope this playlist gives it a boost. I felt a strong pull on the emotional strings with this playlist. From the soft whisper to the outcry to that feeling of falling. With fresh music and covers that gives originals a whole new mood, this was quite a chill-get in yourself-type of listen.
Have a great week and stay swanky, book humes.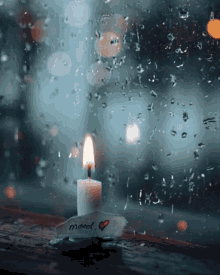 1. Poison – Vaults
2. Without Me – Halsey
3. Midnight Rain – Taylor Swift (Synthesized as an aesthetic. Just 🥹)
4. Numb – Arc Nother, Aaron Richards, Bew Beat Order ft. Cour
5. Ocean – Lady A
6. Wake Me Up – Boyce Avenue ft. Jennel Garcia (Such an soft and emotional take on the song.)
7. Even Angels Fall – Jessica Riddle (A classic that'll always send my heart into free fall.)
8. Soulmate – Natasha Bedingfield (Fecking sad, but fecking true.)
9. Crashing – Illenium ft. Bahari
10. Little Bit of Love – Tom Grennan
11. The Archer – Taylor Swiftt
12. The Sun is Rising – Brit Nicole
More to come soon…
-K.
Find Me:
Thoughts? Let's chat in the comments below!