Whatever Happened to Janie? (Janie Johnson #2)
Author: Caroline B. Cooney
Published: 1993
On Goodreads
Rating:
Rated F for family found and family struggle that leaves one girl struggling to figure out who she is and where she belongs.
It was Janie's fault. She had had choices. She could have said nothing. She could have said nothing. She could have done nothing. Could have let it go. Let it stay a mystery. She could have chosen to forget the hundred strange things that did not add up…
Janie Johnson's story continues. After discovering she'd been kidnapped as a child, she is torn away from the Johnsons—the only parents she's ever known—and placed with her biological family, The Springs. Now, she'll try to adjust to a new family and a new life and she's not the only one.
Janie isn't the only one to face what happened to her. Her kidnapper destroyed more than just her life. But, can they heal? Can Janie find a piece of herself with The Springs?
Janie Johnson Reviews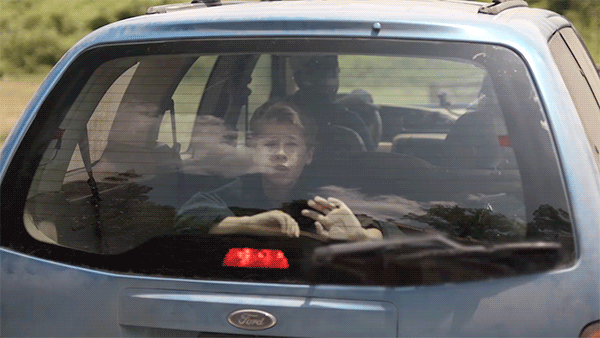 This installment of Janie's story follows the fallout of Janie's discovery that she was kidnapped. Her life makes a major shift. Even her name shifts from Janie to Jennie. Taken from the home she grew up in with the Johnsons, she's plopped into the home of the Springs. While they're happy to have their Jenny Spring back, the fear that had been instilled into the Springs due to her kidnapping still lingers over all of them. Janie didn't want to leave the Johnsons, but now she had to give her new family a chance.
Cooney continued to tackle a unique yet dreadfully plausible tale with stellar storytelling. This time, she spread out a bit by taking on more than just Janie's POV. Siblings: Jodie and Stephen, and even Janie's boyfriend, Reed got to share how this affected them. Each one longed for Janie in their own way. From anger to bereft, they were just as adrift as Janie. Each of their high-key emotions were so incredibly validated.
The complexity of family in this book drew out my testy side. The further I got the more geared up I became for Janie. This entire situation was emotional because of the effect this had on every single character. What a ripple this had. Lives were completely uprooted so fast that there was no room for anyone to adjust, most importantly Janie. She was no longer a little girl but a grown teenager. Biological battled nurture here and it was quite a battleground. For Janie, her biological parents were complete strangers to her. It was the Johnsons that raised her. She should've had the chance to be eased into knowing her biological parents. Instead, this became a whole new nightmare for her.
When it comes down to it, I wish I could believe that Janie was an ungrateful twit that brought this onto herself and asked for this drama, but truthfully, she wasn't. She wanted answers and everybody deserved them. This was just the unfortunate result. Even more, she was thrust into being somebody she didn't recognize or know. I can't say I wouldn't act the same way.
Maybe the only thing that left me slightly disappointed was that Hannah, Janie's kidnapper was never in the book. Yes, it would've added drama but without her being found, the justice that the Johnsons and Springs deserved seemed slighted. Hannah just felt like a missing piece to truly putting this trauma to rest. But, sometimes the monsters in books don't always get defeated and just leave a wreckage in their wake.
Overall
This was what happened after the shoe dropped for Janie. Dropping into a puddle and splashing everyone in the vicinity. The way Cooney captured the emotion of this unimaginable circumstance left me captivated. This triggered some serious emotional pull where every character is heard and their pain is so vividly felt.
Quotables:
"Worry was like another person living in the house. A person who, unlike Jennie, never left." (p. 27)
"In this field of wrongs, there has to be a right somewhere…" (Mrs. Johnson to Janie, p. 91)
More to come soon…
  -K.
Song Today? Losing My Religion by R.E.M.
Find Me:
Thoughts? Let's chat in the comments below!