Firestorm (Weather Wardens #5)
Author: Rachel Caine
Published: 2006
On Goodreads
My Rating:
Rated A for an apocalyptic ass-kicking from every direction.
Mother Nature is pissed off. And apparently, I may be the only one able to do something about it.
Lucky me…
Weather Warden, Jo Baldwin, has had better days. Mother Nature is trying to rip the world apart, her daughter is rebelling, and Djinn have abandoned all humanity. Yet, Jo has been designated to save the world. With her track record, she's not so sure she's got what it takes, but she'll do her best.
Natural disasters are coming to a head everywhere. Countless lives will be lost. And the sacrifices will be costly. Can the world be saved? What will it cost?
Weather Wardens Reviews
Well, it can't get any worse right? Wrong. The world keeps spinning but the natural disasters just keep getting worse. Turns out, Mother Nature is tired of all the bullshit and ready to start anew. The Djinn couldn't agree more and even if they didn't, they don't have much choice. Not even Jo's lover, David has much control of the apocalyptic situation. Still, Jo battled more than her usual storms to save the world. She even took on Ashan, a Djinn gone darkside. Still, the sacrifices were huge and changed everything.
This installment of the Weather Wardens pushed Jo and David to opposite sides, trying to pull my ship apart. I wondered for most of the book if they were going to reunite. Right as I assumed they were about to be pushed to enemies, I melted into mush as they came back together. These two really know how to keep me hanging on with a whimper and a prayer.
Getting to know Imara-Jo and David's daughter-was major. Granted, the timing was terrible—end of the world and all—but it still touched my heart. Her creation was quite a magical one so it makes sense that things are a little awkward between Imara and Jo. Still, the mother-daughter bonding was both sweet and comical. I can't wait to see more of Imara in the future.
Former characters both adored and disliked returned. Of course, they did! It's the thirteenth hour. A grand finale feeling. It makes sense to see a few favorites. Jonathan, Lewis, and Kevin each got their cameo that left me satisfied. Lewis got a little extra and a love triangle may have been triggered in this book. A couple characters I could've done without were Eamon and Sarah. Both caused so much grief for Jo; Eamon nearly killed her while Sarah decided to keep her toxic relationship with him even though he's tried to hurt both of them.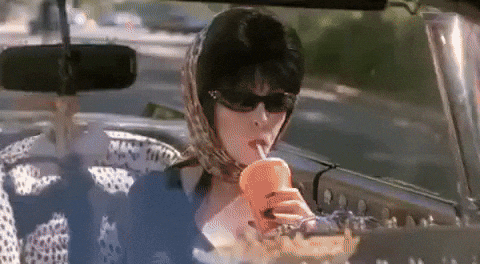 Jo was on yet another road trip. From New York to Arizona to the aether plane. The quest to reach an oracle to save the world was a chaotic one. Chaotic good. While it was a bit of a blur, it was quite a road trip. I love Caine's ability to capture life in the fast lane. The way she captures detail doesn't leave me hanging since this isn't just about taking in the journey. It's about reaching the end. And the ending? I didn't see it coming, but it changed everything. I refuse to spoil it.
Overall
This one took me for a ride. Fire and storms rained down and Caine did not disappoint. So much was happening and it just kept growing. I love how Caine writes. So much originality and wicked wit. She knows how to create huge life-defining moments and how to overcome them, apocalyptic and more.
Quotables:
"You can't fight Mother Nature. And even then, it's like a particularly brave anthill taking on the Marine Corps." (p. 42)
"Gold goes with everything, even an apocalypse." (p. 47)
"One must pass the time. Eternity is long, and there are so few truly interesting people." (Rahel, p. 123)
"I just got my synapses fried in a lightning strike, and then I fell out of the sky. Dangerous is sort of a sliding scale with me." (p. 140)
"So what do you think? Breakfast first or apocalypse?" (Imara to Jo, p. 145)
"There was a storm, of course. There's always a storm in my life, and this one was big and nasty and intent on harm." (Jo, p. 289)
"Nature is selfish. Sacrifice is meaningless. Only survival matters." (Ashan, p. 390)
More to come soon…
-K.
Song Today? Eyes On Fire by Blue Foundation.
Find Me:
Thoughts? Let's chat in the comments below!