Dark Secret (Darkhaven #1)
Author: Danielle Rose
Published: 2020
On Goodreads
My Rating:
Rated S for spirit and slayage with a side of stupidity.
There's no wrath like that of a witch scorned.
Seventeen-year-old spirit witch, Ava Lopez is the self-appointed guardian of Darkhaven. Each night, she hunts vampires that threaten her small town. But, when she gets in over her head her life changes forever.
A full moon ritual going awry leads her to exile. She's faced with a new life and is feeling more alone than ever before. On her own, Ava discovers that her coven hasn't been honest with her. In order to get to the center of the secrets and find the truth, Ava must first come to terms with her new life in the night.
The cover is stunning. It's eye-catching with its glossy with an almost chromatic overlay, and the inside cover is incredible! Typically, you only get a decorated inside cover with a special edition, so this was really nice! I love all of the creative work that went toward the artwork. A++.
With that positive, I do have negatives. This wasn't too great. The back cover was so promising! Unfortunately, I was hung up on the overloading info-dump. It was as if Rose assumed the reader was given zero ability to follow context clues or had no idea about the supernatural genre, so she had to give every little bit of it right at the start. I can't deal with that.
Ava seemed like such a go-getter, but the further in I got, the more annoyed I got with her. She got so hyped up and it was so out of character! This slayer wannabe seemed like she wanted to get herself killed more than do any actual good. More so, she had no idea what she was doing. The "If I die tonight…" line was so overused to the point that I was truly wishing she really would've just died. She came across more as a nuisance than some valiant fighter.
I couldn't get past Ava to get into the prospect of her and Jasik. Ava was so self-centered and gave non-stop commentary that there wasn't room for any development with other characters. I was very into seeing how her new life as a vampire would go with him, but it was smothered by her need to constantly tell me how she was and how she wasn't or what she usually does and what she doesn't. It was so unnecessary and could've been alluded to throughout the book through how Ava acted rather than giving a rundown every other page.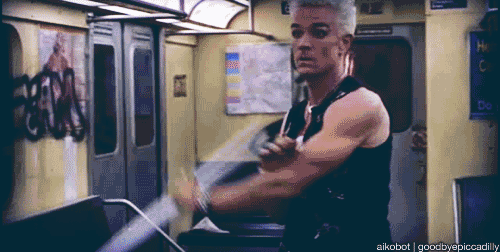 The plot was intriguing and fresh which is why I'm holding on. There's so much potential for this to get better. While there are witches and vampires, I wonder what else lives in this universe. The witches had some nifty differences and are pretty hands-on which was interesting. The vampires seem as soulless as the ones in Buffy the Vampire Slayer and that's all I could picture while reading this. All in all, this was silly more than dramatic and romantic.
It's safe to say the structure of this was the most frustrating. But I'm stubborn and believe this might improve. I hate giving up on books. Self-torture is my jam. LOL. So, if I'm being honest, I'm feeling like there's a 73% chance this will still be a rough journey but a 27% chance that it could get better.
Overall
I am really hoping that the next books will be better. The premise of this was so promising but fell with a nasty splat. I'm so confused as to how this was on a bestseller's list.
However, this would make for an interesting tv show.
Quotables:
"I'm running farther away from the life I don't want to leave and closer to the life I never wanted." (Ava, p. 79)
"Death becomes you." (p. 85)
More to come soon…
  -K.
Song Today? Stupid Girl by Garbage.
Find Me:
Thoughts? Let's chat in the comments below!