The Merciless IV: Last Rites (The Merciless)
Author: Danielle Vega
Published: 2018
On Goodreads
Rating:
Rated F for fresh and frightening evil coming full circle.
Forced to face a wicked past, Berkeley learns that the devil is always watching, and no one is coming to save her.
The final installment of the cult-worthy series gives up a serious vibe of Amanda Knox meets Drag Me to Hell. Berkley arrived in Italy a week ago, glad to be reunited with her dear friends. After spending six months in a mental institute, freedom has never smelled sweeter.
The vacation goes awry when her life is threatened and she's taken hostage by a group of girls who believe she's been possessed. She'll face her past in the face of evil. To get out of this torture-exorcism, she'll do anything. But, getting away from the darkness that follows her may be impossible.
The Merciless Reviews
The demonic entity that snatched Brooklyn and then Sofia moved on to bigger and better things. Berkley was just a girl who had her whole life ahead of her, but when her past comes back to bite her, things take a dark turn. She goes to Italy to visit her friends, but so much has changed. She's changed. She's not the same girl as she was.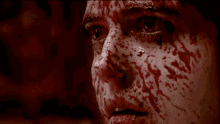 This was a full circle I have some major appreciation for. A tale in this small Italian town is infamous. A witch turned demoness was burned alive: Lucia turned Diavolina. It's also the story that surrounds Berkley's journey. I was completely fascinated by how the two intertwined, making me wonder if this demonic entity that's been jumping from disturbed girl to disturbed girl, is the one from this tale. That Diavolina was coming home to roost. Gave me the most delicious chills.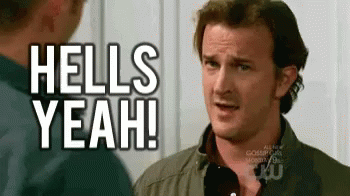 Starting this was slow-going at first, but it picked up a couple chapters in. I wondered how this was going to connect to the previous books, but I wasn't disappointed. It was all too fitting that Berkeley and Sofia met in a mental institute. It's a total vibe setting for a horror story of this grandeur. And a small town that puts on an angels and demons festival? Oh man, I was in love. The spooky was all over. Outstandingly immaculate storytelling as it moved between the past and the present. When the timeframes collided, revealing the epic peak of the novel, it was thrilling as hell.
The jump scares and plot twists remained on the same level as the previous books and that was phenomenal. Sequels don't always have to outdo their predecessors. Vega remained consistent but fresh with her edgy storytelling. The cringes and tension were so real when bones cracked and blood-spattered. There was no shortage of gore and that was lovely. It wasn't enveloped in sheer intellectual terror or postmodern. Too much of that can be exhausting. This was hair-raising intense, leaving behind a trail of goosies.
Overall
This series has been amazing. Not over-the-top scary but enjoyable, fun, and remarkable. Just as the previous books, this one was addicting. This is a series that is definitely in the reread category. And that open ending? Way to leave me yearning for more!
Quotables:
"Girls like that are all alike. You think they're your friends now, but…They'll never look at you the same after this. You know that, right?" (Sofia, p. 104)
"This is what it's like to be free." (p. 150)
"The truth is never easy. If it were, I'd be long gone by now." (Sofia, p. 183)
"The devil always knows a sinner." (p. 281)
More to come soon…
-K.
Song Today? Sweet Dreams by Beyonce.
Find Me:
Thoughts? Let's chat in the comments below!