Hey there, book clan!
January isn't love yet which is great because I have the first book list of the year. It's one I'm always excited about sharing. It's not as if I need anymore books to add to my TBR, right? LIIIEESSSS! I always need more books to add to to my TBR. LOL. There's no such thing as enough with books.
This year is bringing some amazing books! Below, is a selection from YA, Fiction, and Non-Fiction that I'm very excited about and hope you will be too! I know I was squeeeeing hard when I saw Holly Black going back to Elfhame and that Emma Cline was releasing another jaw-dropping nerve-wrenching book that I know will leave me just as haunted as The Girls did. So many amazing books are coming to 2023, but here are the ones that are driving me this year.
Young Adult
The Sun and the Star
Author: Rick Riordan & Mark Oshiro
Release: May 2, 2023
The Percy Jackson and Olympian fandom has been crying out for this and it's finally happening. I'm so thrilled that Nico di Angelo and Will Solace are getting their own adventure. Together, they are going to pull off one heck of a rescue for an old friend but it won't be easy. Nothing is ever easy for a demigod.
The Stolen Heir
Author: Holly Black
Release: Jan. 3, 2023
Black revisits The Folk of Air. Eight years have passed and an old foe seeks revenge. Lady Nore of the Court of Teeth is ready for way and the only one who has power over her is Suren, her daughter. Unfortunately, she fled to the human world where she's living a feral life. Her destiny comes calling even though she's constantly running from it, but when Prince Oak himself confronts her resentment of him hits her hard.
They are no longer children. And, the horror Suren thought she could forget come right back to the surface.
One Girl in All the World
Author: Kendare Blake
Release: Jan. 31, 2023
Frankie Rosenerg is back for more as the first slayer-witch. Originally, there is only one in all the world, but things have been constantly changing. A new generation, a new slayer, and that may be good. The Hellmouth is reawakening. Old friends are coming home. And, everyone has demons to contend with, both the real kind and those of the metaphorical kind.
The Windeby Puzzle
Author: Lois Lowry
Release: Feb. 14, 2023
In the Iron Age, a boy and a girl rally together in a story about survival and what could've been. The two share in their dream and curiosities. Where she wanted to be a warrior, he helps her train to become one out at the Windeby Bog. Lois Lowry offers his intellectual and vision to a tale of the gifted and mystery of life. He delves into the recently discovered Windeby Bog in Germany and showcases artwork and even archeological finds from the bog.
The Island
Author: Natasha Preston
Release: Feb. 28, 2023
A group of influencers were ready for the Jagged Island, an island amusement park only for the Irish and famous. The weekend was supposed to be amazing but turned into anything but. The island is everything and more than they ever dreamed of. In a turn of sudden events, they're wondering how they're getting off the island alive.
Fiction
How to Sell A Haunted House
Author: Grady Hendrix
Release: Jan. 17, 2023
After Louise and Mark's parents die at the end of the COVID pandemic, the two, estranged, are forced to get along. Their bank accounts and livelihoods are all but destroyed and the only thing that may save them is selling their childhood home. Yet, as they prepare the house, they unveil strange things and disturbing events unfold, leaving them to wonder if they should just burn the house to the ground.
The Guest
Author: Emma Cline
Release: May 16, 2023
At the end of summer, a young woman has overstayed her welcome on Long Island. Pretending to be someone she isn't, she holds no morality or care as she moves through a world that was closed to her but is now her oyster. Throughout the week leading up to Labor Day, she leaves nothing short of destruction in her wake.
The Reformatory
Author: Tananarive Due
Release: June 27, 2023
From outstanding professor, TV writer, and author, Due brings a horror unlike any other. Taking place in Jim Crow Florida during 1950, a teen is sentto a segregated reform school where chaos, abuse, torture, and even murder run wild. Here, he'll experience terror and racist injustice…and the ghosts of dead boys who died in this school.
The Last Tale of the Flower Bride
Author: Roshani Chokshi
Release: Feb. 14, 2023
This adult fiction debut follows a marriage wrapped in dark secrets, a friendship that will end in tragedy, and the danger that comes with believing too much in fairy tales.
The Haunting of Alejandra
Authoor: V. Castro
Release: April 18, 2023
Alejandra is haunted by a La Llorona and winds up unraveling some dark family secrets. The women of her family are no strangers to heartbreak and tragedy. It isn't the only thing they have in common either. This crying, ghostly woman, La Llorona wants to lure Alejandra to do her vengeful work like she's done to her mother and grandmother, but she won't do it. Instead, she'll summon every ounce of strength she can and banish this spirit back to the darkness.
Non Fiction
Waco Rising: David Koresh, the FBI, and the Birth of America's Modern Militias
Author: Kevin Cook
Release: jan. 31, 2023
Kevin Cook finally reveals the full story of what happened at Waco, the sight of an armed uprising of cultish evangelical Christians. Cook gives never before told insight into Koresh's hold over his "followers" with his deadly charisma and even never-reported material on the 51-day siege of the compound. From Waco, a line connects the dots from Clinton's administration to the Oklahoma City bombing and even to the Capital Riot of January 2021. This is no ordinary cult conspiracy but a factually led historical study and possibly a prediction of what's yet to come.
(I'm suddenly picturing a Purge…*shudders*)
Glow in the F*cking Dark
Author: Tara Schuster
Release: Feb. 28, 2023
Over the past decade Schuster has done some major work to heal from past childhood trauma that's put her in a manic-panic tailspin and now offers a guide for others to hopefully utilize and be able to heal as well.
(Also, this is one RAD book cover.)
Spare
Author: Prince Harry
Release: Jan. 10, 2023
Prince Harry finally tells his story. from the moment his mother, Princess Diana, was laid to rest, he felt lost. Prince Harry goes into detail about losing his mother, being in the British Army and wrangling the PTSD it brought, and his struggle to find true love. Then, when he did find love with Meghan, they faced more than either of them ever had and Prince Harry was forced to flee his motherland. This memoir leaves no stone unturned as the once carefree prince tells all.
On the Origin of Time: Stephen Hawking's Dinal Theory
Author: Thomas Hertog
Release: April 11, 2023
Stephen Hawking's final thoughts on the cosmos as told by close collaborator, Thomas Hertog
The Climate Book: The Facts and the Solutions
Author: Greta Thunberg
Release: Feb. 14, 2023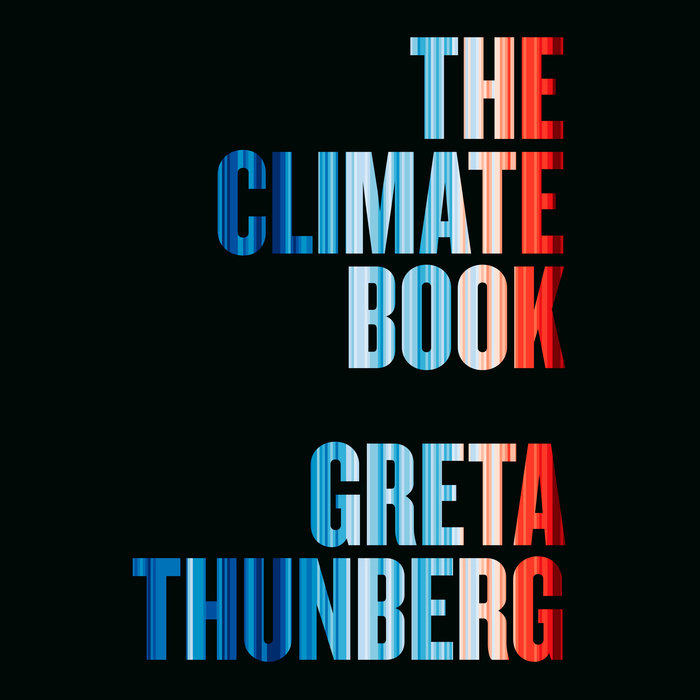 One of the world's leading activists shares how people can help combat climate disaster. Within these pages is the wisdom of over one hundred experts spanning from geophysicists to meteorologists to indigenous leaders and more that showcase how we can make a positive impact on our planet.
What books are you excited about this year! Let me know so I can add them to my TBR!
More to come soon…
-K.
Find Me:
Thoughts? Let's chat in the comments below!