Beautiful Burn (The Maddox Brothers #4)
Author: Jamie McGuire
Published: 2016
On Goodreads
My Rating:
Rated B for bold, sky-high bi-energy, and a fast and hard burn that nearly destroys the main's life.
How do you love someone if you don't love yourself?
Ellison "Ellie" Edison has hit rock bottom. Used to living the kind of life where anything goes and whatever is broken can easily disappear or be mended by drugs and alcohol. That is, until Ellie is cut off by her parents in hopes that she'll shape up.
Left to fend for herself, she takes up a job as a photographer in hopes of not spiraling out of control any further. As she adjusts to her new life she meets Tyler Maddox, local firefighter on the Alpine Hotshot crew in Colorado. He's both arrogant and charming and that keeps things easy for Ellie. Keeps things detached just the way she likes it. When Tyler wants to get closer, Ellie's inner demons come back to haunt her and she's tired of hurting people. She's tired of being alone.
The Maddox Brothers Reviews
Beautiful Disaster/Walking Disaster
First things first, I love this cover! It's probably my second favorite among The Maddox Brothers. I still love Beautiful Sacrifice's the most. Still, the feathers forming flames amid an alpine forest were stunning, vibrant, and gorgeous. It correlates to the story so well.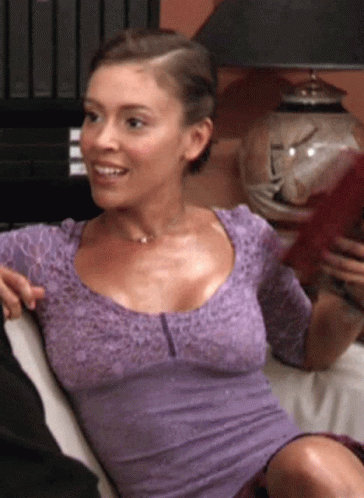 Unlike the previous books in the series, this one didn't dance around the slow burn, the push and pull, or the thin line between friends and lovers. It was straight to the smut and grit. It was outstandingly delicious. That was a change of pace that surprised me. Since this is a Maddox book, I was still taken for quite a ride and it was a good one. This wasn't a Maddox looking to control his girl. He just wanted his girl. Of course, he was oblivious beyond belief (scroll down to get more on that), but probably my favorite after Trent. Taylor is still and probably will forever be in the dog house for me (check out the BS review for more).
I found myself interested in this female lead more than the previous ones. She didn't follow the typical rules of the damsel in distress. She wasn't the damsel. She was the distress. She also wasn't the typical rich girl. She knew she came from money but the luxury of life never suited her. She was searching for a reason to live, to come to life, a purpose. I haven't been this into a Maddox girl since Abby. However, Ellie was good at hurting herself. It broke my heart the way she would sabotage herself both on purpose and not. Tyler stomping on it did not help.
Don't get me wrong, Tyler and Ellie are fire. Ellie's bi-energy is fire. She takes no crap and has one hell of an independent drive. I also think it's badass that she's a photographer. I love how Tyler takes zero fecks when it comes to expressing what he wants. Though vulgar, he's not all over the place. He knows what he wants and he doesn't stray. However, he does tunnel vision and that stomps all over Ellie's being an alcoholic. He knew what was going on but did nothing to help or support her. She literally told him she was an alcoholic and it was like he didn't even hear her. He'd still go out to the bar with her or watch as she downed beer after beer at home. I couldn't stand the way he said he was there for her but just stand by and watch her wreck herself.
Side Note: It was incredibly grating that McGuire kept referring to Ellie's alcoholism as just "being a drunk". There's a difference. Call it what it is. She's an alcoholic. It's not a swear word but a legit disease that needs treatment. Why it was piddled around, I have no idea.
There were moments that could've been omitted because of how drawn out they were and then there were parts I wish McGuire would've delved into more. It was almost as if she was just coming up with filler and in the scenes that could've been more, McGuire was timid or afraid to give more. Not only that, but a few areas were grey and slightly confusing. It's why I couldn't give this book all 5 bolts. The world-build just didn't seem to balance out compared to the main characters and their drama. I find that the mains are even better when the world they live in is also well-built. And here? It was a blur as if put on the back burner. I'm not saying it had to be a huge deal, but a little extra and it would've been much clearer where Ellie was truly settling down. I could just be getting picky here…LOL.
Overall
Such a feisty and spicy read. Ellie gives zero and takes zero, but Tyler rises up to the challenge and it's refreshing. I wasn't just here for the smutty goodness, which is why I got this book, but the actual characters this time.
Quotables:
"I'd never seen him before, but he looked a lot like my next mistake." (p. 4)
"To have everything and feel nothing was the worst kind of selfishness." (p. 12)
"You're not the only one who would walk through fire for what you love." (p. 288)
More to come soon…
  -K.
Song Today? Seawolves by PK
Find Me:
Thoughts? Let's chat in the comments below!