Where the Crawdads Sing
Author: Delia Owens
Published: 2018
On Goodreads
Rating:
Rated M for a moving and melancholy tale of heartache and murder.
How long can you protect your heart?
For years, Barkley Cove has been haunted by the rumors of the "Marsh Girl". Now, 1969, popular, handsome, Chase Andrews is found dead at the bottom of a water tower. Locals immediately point fingers at the Marsh Girl, Kya Clark.
Only a few know Kya. They know she's nothing that the town claims she is. Sensitive and intelligent beyond measure, she has survived years out in the marsh. When everybody left her alone, it took care of her. When the time came that she was intrigued by love, two men became intrigued by her natural beauty. When Kya opened her heart, the unthinkable happened and she found herself trying to protect herself from more than just the heartache of loneliness.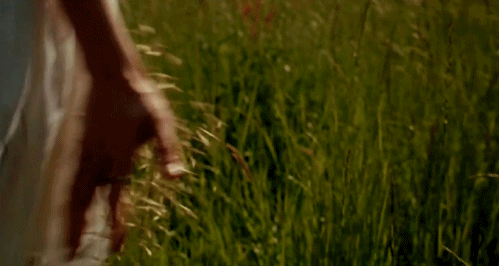 When everybody left Kya behind—breaking my heart to pieces—Kya still had the marsh to take care of her. It was sad yet tragically beautiful. She found a way to survive and found independence that was untouchable out there in the marsh. She connected with nature and became a part of it.
It was later that she connected with a found family: Jumpin', Mabel, and Tate. But, with found family comes unasked trouble, like Chase Andrews. He sprang into her life and it wasn't for anything good. For Kya, she wanted to find love and thought she would find what she had with Tate-something special-with Chase.
My heart broke for Kya in many ways as her heart pulled toward Tate and then broke and hardened because of him. And again, as she gave her all for Chase who only used and abused her heart. Both relationships were startling, yet butterfly-inducing. Amid all of her loneliness, Kya still tried to leave room in her heart for love.
This book took on goodbyes with a heavy heart. They were frequent and stung every time. Kya had to be more familiar with that than anybody I know or characters I have read. Yet, she's the most resilient as well. She managed to strengthen her heart for it.
Such strength and resilience were needed in the second half of the book when she was accused of murder. The mystery and turmoil seemed like a pinnacle of Kya's trouble with being called the March Girl. It disrupted the calm and serene life she'd created for herself but pointed out how little everybody tried to understand her. Though such a drastic opposite to the first part of the book that was filled with curiosities, growth, and love, Kya faced prejudice, loneliness, and loss.
The book moved at a unique pace. Though starting in the past, the book often moved to the present of 1969 when a murder rocked the town. Still, it was in the past that the reader followed her story as she grew up which would eventually meet the present when she was arrested for the murder. So beautifully transitioned, giving Kya's life from a 360-degree view.
The tether to nature was incredible. For Kya, it was her parent, her teacher, her best friend. The detail of its entirety from the shack to the waters was marvelous in color and texture. I could close my eyes and easily be there and it was so beautiful.
Overall
An outstanding read. I understand why it's such an instant favorite. Such vivid and lush imagery alongside splendid and heart-rendering storytelling. Truly masterful. Not my typical read, but such a fantastic one.
Quotables:
"Marsh is not swamp. Marsh is a space of light, where grass grows in water, and water flows into the sky." (p. 1)
"But as her collection grew, so did her loneliness. A pain as large as her heart lived in her chest. Nothing eased it. Not the gulls, not a splendid sunset, not the rarest of shells.' (p. 146)
"If anyone understood loneliness, the moon would." (p. 215)
More to come soon…
-K.
Song Today? These Words by Jill Andrews
Find Me:
Thoughts? Let's chat in the comments below!