The Tyrant's Tomb (The Trials of Apollo #4)
Author: Rick Riordan
Published: 2019
On Goodreads
My Rating:
Rated T for impending triumphs, tragedies, and an onslaught of twists.
"Prophecy lines don't always mean what you think they do.'
Apollo continues to question himself and even more so about returning to his godly form. After escorting Jason Grace's body home to Camp Jupiter, he learns that the camp is preparing for one last stand against the Triumvirate. Reunited with allies such as Hazel, Frank, Ella, and Tyson, Apollo wonders if they have what it takes to survive the onslaught. An unexpected chance at salvation comes in the form of somebody Apollo already knows and that also hates him almost more than anybody he's ever wronged.
The Trials of Apollo Reviews
I was not prepared for this one after losing Jason Grace. And this began with bringing the demigod home. Talk about making me an automatic mess. Plus, Camp Jupiter hadn't even begun to recover from its last attack. It's time to call in some serious allies. This isn't just about Apollo anymore. It's hard to believe that the gods are just standing back as their legacy is being torn apart. Hell, they probably have a pool going about who might win. Of course, it's obvious who will win, but then there's the nitty-gritty of the thing.
Old allies returned. I was so excited that Hazel, Tyson, Frank, Ella, Reyna, and so many others were back. It was heartwarming yet also panic-inducing. LOL. Riordan has created so many amazing characters, but if there's one thing I learned pretty darn quickly with this series it's that nobody is safe. As I've said before, this series is darker than its predecessors. Everybody is grown up and taking on serious, no-joke, intense, life-altering quests.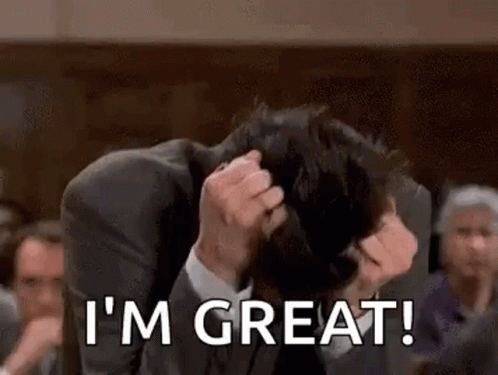 Old issues came to the surface for Apollo once more. From his bullying an Egyptian god to getting on Venus's bad side. The lessons never end. I didn't expect Apollo to get so personal and vulnerable. It hit me like a piano from the sky. It's one of the big reasons I love this series though. Riordan has taken a god that's done nothing to gain the reader's favor or gain much likability and given him a chance at redemption. Serious emotions keep happening over Apollo. From confessing possible feelings for somebody to asking forgiveness. These are incredibly major steps for the god. Apollo is finally understanding all of his mistakes. I live for the trope of a higher being learning humanity.
The friendships really struck the heart right when it was needed. Frank in particular, was just stellar. While everybody doubted Apollo, Frank never faulted or lost faith. He's so much like Jason that way. What a way to get me emotional! And the funnies on the side? A total reliever. I mean, with impending tragedy, the funnies are a must. They were well-placed in times when the anxiety spike was high and inspiration and positivity were a must. Plus, it was time to address the whole deal about frnak once thinking Apollo might've been his dad. It was great for the two of them to get a laugh out of it.
Side Note: The Black Panther reference was on point and I laughed for a full three minutes. Couldn't breathe. It was fantastic. Like, right on, dude.
The world-build is one already known to RR fans everywhere at this point. Still, the addition of Egyptian lore was an interesting twist. It would figure that the Romans and Greeks would cross paths, but Egypt was a plot twist. Totally loved it. It was a great way to keep people on their toes and remind all of us that each of these series are tied together in one way or another.
Overall
Riordan did not disappoint. Action-packed, friendship, mythos, toying with the emotions, will they/won't they…and so much more. This is one of the most unpredictable series and continues this trend even now. Just outstanding. Absolutely phenom.
Quotables:
"Demigods eat weirdness for breakfast, lunch, and dinner." (p. 122)
"Hey, man. Slacking is hard work." (Don, p. 210)
"Never underestimate the power of thousands of human minds all believing the same thing. They can remake reality. Sometimes for the better. Sometimes not." (Apollo, p. 271)
"Joy and happiness. Now we could pedal into battle like the neon-yellow warriors of old." (p. 317)
"It seems so cruel. We lose someone and finally get them back, only to lose them again." (Thalia, p. 403)
More to come soon…
-K.
Song Today? Bicycle Race by Queen.
Find Me:
Thoughts? Let's chat in the comments below!