Beautiful Sacrifice (The Maddox Brothers #3)
Author: Jamie McGuire
Published: 2015
On Goodreads
My Rating: 
Rated R because rage and ruinous amid attempted romanticism.
Falyn Fairchild can walk away from anything.
But can she walk away from everything?
Falyn can walk away from anything and has. But can she walk away from hotshot, Taylor Maddox? Her goals and secrets are called into question as he becomes a fixture in her life. As she's avoiding her past, she's also trying to fix it. The road to forgiveness isn't an easy one. Neither is the road to happiness. When she learns that Taylor is from Eakins, Illinois, the very same place she's been saving every penny to get a plane ticket for, she believes this is more than mere coincidence. But, as the two grow closer and closer, Falyn questions if she can really drop him after getting what she wants.
The Maddox Brothers Reviews
Beautiful Disaster/Walking Disaster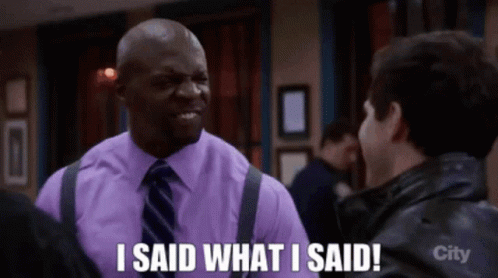 None of the Maddox brothers, outside of Trent probably, are good guys. They each carry a fault that is destructive. Yeah, they're hot and they can press all the right buttons, but that fault they have-and each is different-can be harmful, and toxic. Taylor is in a weird place for me. He's both the hottest, but the worst, in my opinion. He put up this idea that he was this loyal and understanding guy who was patient. I was actually surprised at how easily I could separate him from his brothers. But still, I can only separate Trent. While Trent may have moved a tad too fast, he never took advantage of Cami's emotions. Each of the others did that to their S/Os. ESPECIALLY Taylor. While he came across as willing to do anything for Faylin, he wound up hurting her beyond measure. I still can't understand how she forgave him for cheating. Yes, it's a spoiler. I'm sorry. It just horrifies me.
More so, while I've caught on quickly that McGuire ends every Maddox book on a high note, this one shouldn't have been granted that. It should've remained on the realistic track that not all mistakes are fixable. That sometimes you get to live with the shit you did.
Outside of how Taylor may be the worst brother, I did admire the chemistry between him and Faylin. Twin fecking flames. She was feisty and private and dared anyone to challenge her. Taylor challenged her and was challenged in return. Personally, I think he failed. He didn't just challenge her. He pushed her in directions she didn't want to go until she caved for him. He pushed her on moving to his hometown for him because of his job without really trying to compromise or consider what she may have wanted. To say I raged about it is an understatement. LOL. Outside of the parts I couldn't get over, I really loved these two together. They complimented each other.
There were several sentimental parts that were filled with drama. They were touching and wild and occasionally blush-inducing sweet. It helped shine a soft and positive light when that was hard to find. It's nice to have it every once in a while. These moments help balance out the darker moments.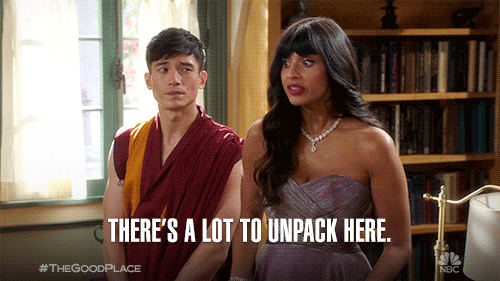 This may be my second favorite in the Maddox Brothers. While it made me furious and swoon—which I still can't believe—it's also the one that's thrown the biggest plot twists. Connecting all the way back to Beautiful Oblivion's Olive, I was shook. I didn't see it coming, or maybe I only saw a fraction. Still, way to be, McGuire. What a way to hook me! Kudos for rocking the boat.
The writing is fun and sexy and I like that McGuire kept her characters casual but had underlying healing that was happening. That's naturally occurring for everybody in life. We're all healing. A deeper backstory for some characters or even more fleshed out backstory would've been great. I would've liked more on Faylin's parents and their history. It was incredibly brief and a flashback chapter would've been epic. I understand such a strained relationship, but there could've been more to add to what Faylin went through because of them. This is still one of the most superb books. Well written and easily got me hooked.
Overall
The mix of feelings I have about this one is huge. McGuire really tossed things up this time. While I love a Maddox, I can't deal with what this one did. I want to beat Taylor half to death. I want to because I liked him so damn much up to that point. McGuire got me good.
Quotables:
"I was practiced in walking away though. One dinner, and we'd be done." (Falyn, p. 13)
"People have forgotten how to use their memories." (Falyn, p. 100)
"You can't really be in love without being a little crazy." (p. 254)
More to come soon…
-K.
Song Today? Burning Bridges by OneRepublic.
Find Me:
Thoughts? Let's chat in the comments below!