Lore
Author: Alexandra Bracken
Published: 2021
On Goodreads
My Rating:
Rated L for…wait for it…wait…LEGENDARY. Greek, actually.
You may deny the fates.
But they will not deny you.
Fighting them will not save you from what is ahead.
Every seven years, the Agon begins. As punishment for past rebellion nine Greek Gods are hunted by descendants of the ancient bloodlines. Kill the God, get their power.
Lore left the Agon after her parents and the rest of her bloodline were murdered, swearing never to return. But, when an old friend thought to be dead and the last remaining God come calling for her aid, she may have to reconsider. Her life and humanity depend on her and the new alliances that test her will and sanity.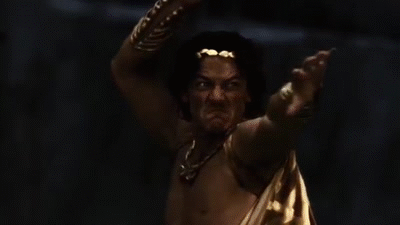 WOW. I'm a huge lover of Greek Mythology and this brought them into the present. Initially, it was the cover that attracted my attention and then the jacket blurb. I haven't read The Darkest Minds series, but after this, I just might. I know it's not the same, but the writing and story-building are astounding. Vengeance, curses, and battle…with a side of complicated feelings. I was stunned from the first page to the last. This really did bring Greek Mythos into the present and I'm deeply impressed by how smooth it was. I can't get over it.
Lore. Such a beautiful name and should I ever have kids, that name is officially on my list. No joke. Lore is such a captivating and strong woman and I was rooting for her and feeling for her in ways I haven't felt for a character in a little while. Having goone through so much and fighting so hard to break the norm, Lore is unbreakable. Even more than that, at the heart, she allowed herself to delve deep and confront the other part of her that hid behind the shield of rage and fear; the part of her she buried. Castor.
And Castor? Castor!? Ugh, my oozing heart and ovaries. Damn. Lore and Castor jump to my top five of favorite couples/ships/ride or dies. The way they both only sought to do right by each other and be strong without falter. It's such a strong bond of loyalty and love. They never once bent on each other, always wanting to be the best/ My heart took off in a flutter of butterflies the instant these two came together. I'm not saying I was gasping but I may have been gasping here and there. LOL.
I must make a mention and praise Bracken for the way that she defied the Gods. In particular, Athena herself. She challenged the way Athena is worshiped how she punished women, like Medusa. It seems so backward and outrageous—a female god still bending the knee for men. It was part of why I love Artemis so much, but sad because she, too, was broken. It shook me up in the best way possible. This addressed a fascinating and pragmatic look at the Greek Gods. Athena hails to heroes, but only men in such a light? No women? It was epic to see Lore rip into this and demand answers to such questions like this that I'm sure many people have had, not just me. It's courageous and brilliantly epic. It wasn't just because it was challenging a God. It was wanting answers and vocalizing them so powerfully. Brava!
As if that wasn't mindblowing enough, the plot twists shocked me to my feet. I'm not about to give anything away, so don't worry. It really comes back full circle to Bracken's writing. Engaging and addictive. From unexpected reveals to trips through Lore's past, it was breathtaking. Just utterly masterful. Even with the difficult subjects addressed such as murder, rape, and cancer.
Overall
A beautiful woven story that was stunning and brutal. Superb and I recommend everybody read it. Seriously, go out and get this book. And I mean get an in-your-hand copy because it's so beautiful inside and out. Kindle can't touch this.
Quotables:
"A feather fallen from a wing is not lost." (p. 31)
"You could only convince yourself something was prey until it turned around and showed you its teeth." (p.39)
"Intolerable pretty much sums up a lot of human existence." (Lore, p. 58)
"In that moment, the past became the present, and the present the past, and it was just the two of them in the shadows of their city, the way it had always been." (p. 137)
"I know fear. I know it better than my own reflection." (Lore to Van, p. 164)
"It's not always the truth that survives, but the stories we wish to believe. The legends lie. They smooth over imperfections to tell a good tale, or instruct us how we should behave, or to assign glory to victors and shame to those who falter…" (Lore's father, p. 186)
"…There comes a point where you have to decide what's right for yourself and act, no matter the consequences." (Lore to Iro, p. 220)
"Monsters lived in the shadows. To hunt them, you couldn't be afraid to follow. And the only way to destroy them was to have sharper teeth and the darker heart." (p. 268)
More to come soon…
-K.
Song Today? When It's All Over by Raign.
Find Me:
Thoughts? Let's chat in the comments below!