Hey there, book demolishers!
I hope you are all doing well. Things have been bumpy, but manageable. Nothing wrong with that. That's life. Still, I've been loving that the temps have gotten warmer outside. The weather itself however, has been weird. In fact, that's what inspired this list. Weather is a fickle thing. Mother Nature can get moody and, boy, when it swings it SWINGS. LOL. Now I know I did a Weather Book Tag last year, but that was more based on books to read during that weather. This one is based on the moodiness of weather itself. So, let's do this!
---
Downpour: A book that pounded down with the feels.
Five Feet Apart
Author: Rachel Lippincott
I could be repetitive about the book that gave me the feels but decided not to. This one was sweet and sad and everything in between. An unbelievably beautiful story of defeating the odds and falling in love and adjusting expectations.
---
Thunder and Lightning: A book that kept your attention.
Ill Wind
Author: Rachel Caine
I wasn't sure what I was going to feel with this one. I know that just because I get obsessed with one series by an author it doesn't mean I'll be obsessed with their other series. I got so locked on this one that I couldn't put it down. Definitely a one-sit read. And the rest have been just as much of an adrenaline rush.
---
Windy Day: A book that swept you away.
The Legion series
Author: Kami Garcia
I wasn't sure what I was getting into when I snagged these. Epic story-telling. Unexpected twists and and turns that mix with drama in the supernatural world. The dark demonic world takes on a strange and vibrant light where danger lurks in every corner and those that fight it are serious badasses. I'm not giving this enough hype. It's honestly one of those that if you come across it you're shocked it doesn't get enough attention. I am still stoked and waiting for the third book.
---
Blistering Hot Day: A book that curled your toes and made you flush.
While The Weather Wardens by Rachel Caine got my blood pumping and had me hooked, the series also got me blushing crazily with some of its intense and close moments. I can't wait to complete it. I've been so in love with the adrenaline rush and steamy bits mixed in with action and romance. Caine knew how to blend it all together like a cocktail.
---
Blizzard: A book that you didn't make past the first chapter.
The Seventh Witch
Author: Shirley Damsgaard
Yeah…I'm not good with mystery.
---
Rainbow: A book that started out shaky but turned out to be one you loved.
The Gunslinger
Author: Stephen King
People weren't wrong about this being a difficult series to get through, but after pushing past this book it was totally worth it. Strong language and original universe-building as well as complete originality without being condescending or overdone.
---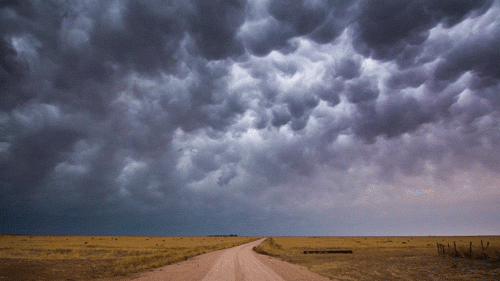 Cloudy Day: A book you didn't think you were going to like but did.
Wicked Lovely
Author: Melissa Marr
I was surprised by this one. One of my best friends loved to gush about it. I enjoy fae fantasy but in small doses. When I started this, I wasn't sure about it, but really wound up liking it. I was pretty and pleasantly surprised. Fae with an underlying punk-grunge theme: fantastic. Holly Black is another fae dweller and a great writer as well.
---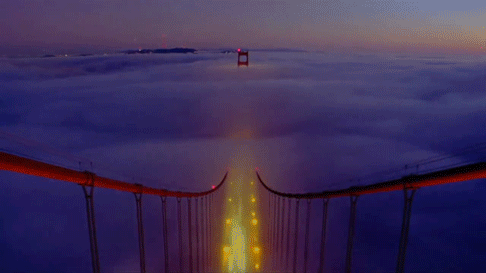 Foggy: A book that just didn't sink in and went over your head.
The Crying of Lot 49
Author: Thomas Pynchon
Postmodern Fiction is wonderful but can sometimes be a lot, especially in getting you to overthink to the point of a major headache. I liked this book but I'm sure I still missed a lot. At some point, I'll re-read it. but even now, three or so years later, it's too soon. LOL.
---
The Perfect Day: A book you don't have a bad thing to say about.
Blood and Chocolate
Author: Annette Curtis Klaus
I read this every year. It's a beautiful coming of age with fun and a sense of wildness. That time of innocent love and wonder and heartbreak.The same feeling always comes over me. Such wonder and beauty.
---
I'm not tagging anyone in particular because this one is too much fun to share with just one or a few bloggers. Feel free to snatch and do it! Just be sure to tag The Scarlet Reader when you do so I can see your awesome answers and possibly add more books to my TBR. 😁
More to come soon…
-K.
Find Me:
Thoughts? Let's chat in the comments below!