Hey there, book lovers!
You saw that title correctly. A Book tag inspired by the 2004 iconic movie, Mean Girls. Depending on who you ask, iconic could be an understatement or overstatement. LOL. Not going to lie though, while everybody crushed on Aaron Samuels, I was all about Kevin G. Funny, intelligent, and hot as hell. A real deal with music skills…sorta. And Jason getting a boombox (magical machine that plays music) kicked in his face will forever be something I always laugh at. Karma, douche. I could go on, but I shan't. Still, this movie is a weirdly but perfect way to show just how ugly it can get for teen girls as well as an inkling to how difficult it can be to navigate being a teenage girl. A fantastic depiction and metaphor for
So, as it goes, each question is posed through each character of the movie. How fetch is that? No? LOL. Okay, well, here you go!
---
Cady Heron: A heroine with amazing growth.
Claire Danvers of The Morganville Vampires and, her other half of course, Shane Collins. A fifteen book series with a short story collection, you get to the end and definitely have a, "They grow up so fast." moment.
---
Regina George: A book with a great villain that you love to hate and hate to love.
Red Queen Quartet
Author: Victoria Aveyard
Maven Calore. One dastardly sociopath. He twisted every person in his life as well as himself from who they were and who they could've been. Almost a Joffery.
---
Gretchen Wieners: A book with a fantastic plot twist you never saw coming.
The Unleashed
Author: Danielle Vega
I was surprised about this one. Much like the one before it, it came with its classic horror movie style, but there were many plot twists especially at the end, where all the best horror movies put their twists.
---
Karen Smith: A book that hit you in the side of the head with some dumb but you read it until the end.
The Hatching
Author: Ezekiel Boone
I started it, thinking I'd get a SyFy B movie style book and that's exactly what I got.
---
Janis Ian: A character that could kick your ass when you know you deserve it but is still your best friend.
Aria Stark of Game of Thrones. Yep, I finally started the series and am working on collecting the rest. Pretty good so far. Whether as a tiny human or full-grown, Aria would put me in my place though never to make me feel inferior, not when she struggles so hard to prove herself as well. There's much that can be learned from her and appreciated. A fighter and she cares about her family deeply.
---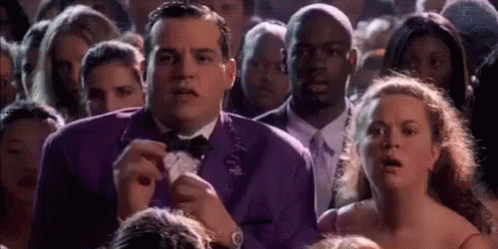 Damian: A standout LGBTQ+ book that you think is a must-read.
We Are the Ants
Author: Shaun David Hutchinson
PICK. THIS. UP. Yes, there might be aliens. More importantly is the struggle to figure out who you are, what you are, where you will be, for Henry Denton. And maybe, the possibility of the end of the world. A wonderful book and also heartbreaking. But, most importantly, so very real on a level that will shock you and move you in unexpected ways.
---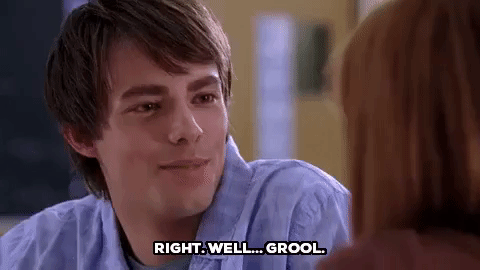 Aaron Samuels: A prince charming that wasn't just charming but wasn't superficial.
There are a few I can think of, but Odd Thomas out of the series by the same name, written by Dean Koontz really comes to the top of the list at the moment. A full and complex guy, but quirky and sweet. I really need to read the rest of the series.
---
Ms. Norbury: A book that taught you a valuable lesson.
Forever…
Author: Judy Blume
I still think back on this one from time to time. A coming of age story about falling in love and learning how to navigate those rough waters. Definitely a good one to read at any age. Timeless and much needed.
---
Kevin G.: An outrageous read you love to quote.
It's a series I've read so many times. Dare I need say it? The Morganville Vampires has been a massive part of my life. I can't help but talk about it as often as I do. The Weather Wardens will being joining that series soon. Rachel Caine's writing has a addictive quality. I love them so much.
---
Jason: A book you were happy to toss in the donation pile…or in the trash.
Catcher and the Rye
Author: J. D. Salinger
If you know you know. That book hit the donation pile so fast. Almost as fast as the bile built up in the back of my throat as I read it. Not a book I enjoyed.
---
Trang Pak: A book that had characters that were too understated and deserved more recognition.
Wicked Trilogy
Author: Jennifer L. Armentrout
Tink got plenty of love so this is basically me just wishing he had his own book. He is one of my favorite characters and I live for his quips and inappropriate comments that are always perfectly timed.
---
Coach Carr: A character that crossed a dangerous line, not any good line, and nearly ruined the book for you.
Holden from the After series rubs me wrong so much so that I'd love to call the police and have a restraining order put on him for Tessa. Not like he'd listen to it. Everything about him is horrible, but I'm holding out because nearly every review I've read says the series improves by the end. We'll see about that.
---
I can't determine how you feel about Mean Girls or if you've even seen the movie. Because of that, I am not plucking at anybody to do this tag. If you want to do it, go for it. I just ask that you tag The Scarlet Reader in it because I definitely want to see your answers. And for those of you that have seen the movie, what's your favorite line? Tell me!
More to come soon…
-K.
Find Me:
Thoughts? Let's chat in the comments below!